Sign-up for our weekly newsletters for CPAP articles, tips and special offers!
Submitting...
CPAP Newsletter: Pur-Sleep Essential Oils


CPAPtalk.com Opens Door for Impressive New Product
CPAPtalk Plays A New Role
CPAPtalk.com has become the place to discuss CPAP treatment, ask equipment questions, receive encouragement adjusting to life with Sleep Apnea and generally to glean wisdom from our fellow CPAP compatriots. But did you know that CPAPtalk.com is also a place where people have come to develop CPAP products, in hopes of helping one another get a restful night's sleep, and to start their own small business? CPAPtalk is a great place to find out what other CPAP users think about your product or idea, get some input on how to improve it or even begin sales! If enough CPAPer's show an interest in your product CPAP.com may even carry it on their website.
One Man's Quest For a "Pur" Nights Sleep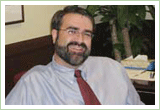 Bret Randall, also known as SleepGuy on CPAPtalk, creator of the Pur-Sleep system, is just such a person. Bret used his CPAP equipment for two-years, never once achieving a full night's sleep while using it. He had no idea why he couldn't sleep through the night, or why he would wake up at 2 a.m., ready to smack his CPAP machine, until two totally different aspects of his life collided into the perfect answer.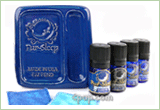 When he wasn't frustrated over his lack of sleep, Bret was developing a business that required the use of aromatic essential oils. Aromatic essential oils are fragrant oils extracted from plants chiefly through distillation, a method of separating substances in a boiling liquid. As Bret went on he learned about essential oils, the concept of scent and the benefits of 100% pure, natural oils. He decided to experiment on himself with the use of these oils and his CPAP machine. Bret was amazed after achieving his first full nights sleep in years and he thought that others could be helped by this addition to their therapy as well.
While looking for individuals to test his new product, Bret discovered that he only knew a select few people who also suffered from Sleep Apnea. CPAPtalk.com gave him a place to locate people who were willing to participate in free trials and give unbiased feedback. Bret was able to better hone and develop his product to meet what CPAPTalk users said they liked or didn't like, leading to his successful launch of the Pur-Sleep in June 2007.
Pur-Sleep Moves To CPAP.com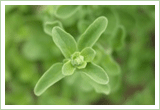 The response to Pur-Sleep has been very positive with each of his products receiving high ratings on CPAP.com. Many customers report that they have been passing along the product to their friends who have also been struggling with compliance.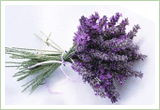 When asked why he chose all natural aromatic essential oils instead of cheaper, man made scents Bret said "There is a marked difference between natural and artificial scents. Most of us have never smelled natural scents due to price. I couldn't stomach the idea of using something artificial in a CPAP which you use every night. The essential oils Pur-Sleep uses are FDA approved for every night use."
It seems like Bret is on the right track. Recently he heard from a woman who hasn't been able to sleep through the night in twenty-years - until she received her Pur-Sleep.

© US Expediters Inc (CPAP.com), 4023 Greenbriar Drive Missouri City, TX 77459