Sign-up for our weekly newsletters for CPAP articles, tips and special offers!
Submitting...
CPAP Newsletter: Get In The Driver's Seat With CPAP Software


Get In The Driver's Seat With CPAP Software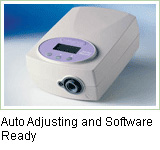 Is your CPAP therapy effective? Do you know for sure that you're getting the pressure you need? Do you need a way to be more hands-on with your CPAP therapy?

Then you may want to consider the many benefits of using CPAP software. In fact, the machine you use now might be software capable. Here are just a few powerful ways that the software available on CPAP.com may help you.
Wake Up Refreshed and Informed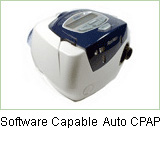 CPAP Software Can Record The Following:
Apnea Events - complete obstruction of breathing
Hypopnea Events - partial obstruction of breathing
Snoring Occurrences - moments when you snore
Mask Leak Rate - how much air is leaking from the mask
Compliance Data - dates, time, and hours of use
Historical Information - track nightly performance
Pressure delivered - especially useful if you have an Auto-Adjusting CPAP
Information stored in software capable machines may help you and your doctor make improvements to your sleep therapy.
CPAP Software Has The Power To Help You...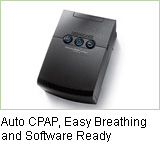 Know for sure that your sleep therapy is effective
Spot trends and monitor improvements
Decide if an older mask works as well as it used to
Determine how well a new mask is working for you
Isolate issues and problems
CPAP Software can remove some of the guesswork and give you peace of mind knowing exactly what is going on with your treatment. It may also help you better communicate with your doctor or clinician.
New Respironics EncoreViewer Software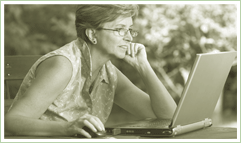 CPAP software is certainly a valuable tool for CPAP users and now Respironics offers a version designed for patients. Released this week, the Respironics Encore Viewer even comes with technical support from the manufacturer. Something which previously has not been available and is only available from Respironics.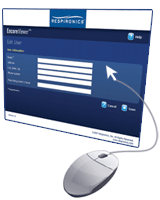 EncoreViewer is a software program that analyzes data recorded by Respironics CPAP and BiPAP machines and generates therapy reports. Information stored in the reports includes occurrences of flow-limitation events like snores, hypopneas or apneas, time at specific pressure levels (on Auto CPAPs and BiPAPs), event pie charts and mask leaks. This information is given in short-term detailed formats as well as in long-term trends. EncoreViewer software does not modify or delete data on your SmartCard.

Get An Insiders Look At Your Sleep Therapy Now!
Puritan Bennett and Resmed Software
There is also software available for Puritan Bennett and ResMed machines, although there is no direct support offered. Every software package differs in appearance but reports similar data. The brand of software and machine must match for the software to work.
Learn more about Puritan Bennett Software

Learn more about ResMed Software
Is My Machine Software Compatible?
Not all machines are software ready or capable. Some require the use of a special smart card reader. Sometimes it can be a little confusing trying to determine if your machine is one that can utilize the software and making sure that you are getting all of the right items.

We are here to help you with any of those questions.

Please feel free to call us directly at 1-800-356-5221 or Email Us and we will be happy to assist you.

We maintain a strictly opt-in newsletter. You are free to unsubscribe at anytime.
© US Expediters Inc (CPAP.com), 4023 Greenbriar Drive Missouri City,TX 77459