Sign-up for our weekly newsletters for CPAP articles, tips and special offers!
Submitting...
CPAP Newsletter: 5 Ways To Get The Most From Your CPAP Mask


5 Ways To Get The Most From Your CPAP Mask
1. Clean Your Mask and Cushion Daily
One of the most common questions we are asked by customers is: How do I clean my mask and cushion?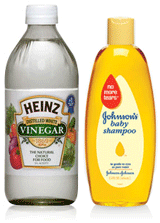 Here are some basic everyday cleaning tips.
Use a very mild soap without any type of additives, such as baby shampoo.
Do not use alcohol or vinegar on a mask.
Gently clean with fingers in warm water.
Headgear straps can be hand-washed and left to air dry.
It is best to clean your cushion daily.
It is best to clean your equipment in the morning so it has time to dry.
If you have cleaning questions, we are here to help. You can call us at 1-800-356-5221, Email Us, or visit our FAQ page.
2. Disinfecting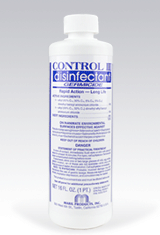 We all know that it's important to clean our masks daily to prevent bacterial and other infections. Sometimes soap and water just doesn't do the trick, and vinegar and water can irritate your sinuses. Thanks to Control III Disinfectant, we have another line of defense when it comes to proper cleaning of our equipment. Control III is an effective and time tested product that has been on the market since 1974. Formulated for use on respiratory equipment, Control III helps prevent infection or reinfection due to contaminated tubing, masks or reservoirs used in your CPAP therapy. This EPA registered disinfectant is a non-staining, one-step process that is also economical. The solution can last up to 14 days and ends up costing less than the equivalent use of vinegar and water. Sleep with confidence knowing that by using this solution, your machine and its components are clean and free of harmful pathogens.

Purify With The Power Of Control III Now!
3. Mask Replacement
Have you had your mask for more than a year? Do you have to over-tighten your headgear to get a good seal, leaving red marks and causing pain? Then you should consider swapping out your mask. CPAP masks are made out of lightweight malleable plastics and silicone to ensure a proper and comfortable fit. However, the natural oils in your skin, as well as exposure to air and recommended cleaning, cause silicone to lose many of its desirable features, such as the ability to fit the contours of your face and the creation of a proper seal, which are some of the key factors that make it useful for your CPAP treatment. This breakdown of materials usually occurs between 6 and 9 months of use. This is why a mask that sealed well on day one doesn't on day 200.
Replace Your Mask Today and Sleep Better Tomorrow
4. Replace Cushion and Headgear at the Same Time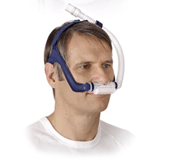 CPAP therapy is most effective when you properly maintain your equipment. Your headgear and cushion should always be replaced at the same time. If they aren't, you may find that you have purchased a new cushion that works well initially but soon begins to leak. This is because as headgear ages it loses elasticity which can decrease the fit and sealing ability of your mask. Tightening your straps can cause red marks on your face and does not maintain an ideal seal. Replacement parts are available for most masks and can help ensure your comfort.

View Mask Parts Selection
5. Try A Different Type Of Mask
Looking for a less cumbersome mask? If your using a Nasal Mask, consider a Pillow System, or for Full Face Mask users there's the Full Face Hybrid. Sometimes getting a poor night's sleep is due to minute changes in your facial structure, or even a change in your comfort preferences - you're not locked into one mask.

With CPAP.com's Optional Mask Return Insurance you can try out more masks with greater ease. If you opt for the Mask Return Insurance and within 30 days of your purchase you decide the mask isn't for you, simply return it for a refund of the mask price. Don't feel like purchasing Return Insurance? Sell that mask on CPAPAuction.com, a low cost and easy solution. Either way, there's nothing stopping you from exercising your options in search of comfort.

We maintain a strictly opt-in newsletter. You are free to unsubscribe at anytime.
© US Expediters Inc (CPAP.com), 4023 Greenbriar Drive Missouri City,TX 77459