Sign-up for our weekly newsletters for CPAP articles, tips and special offers!
Submitting...
CPAP Newsletter: Zzz-Sale and Employee Spotlight
To view this newsletter as a web page please click here.
Please add cpap@cpap.com to your address book to guarantee delivery of CPAP.com Newsletters


Sale pricing available only through this newsletter. Please feel free to forward this email.
Zzz-PAP CPAP Machine On Sale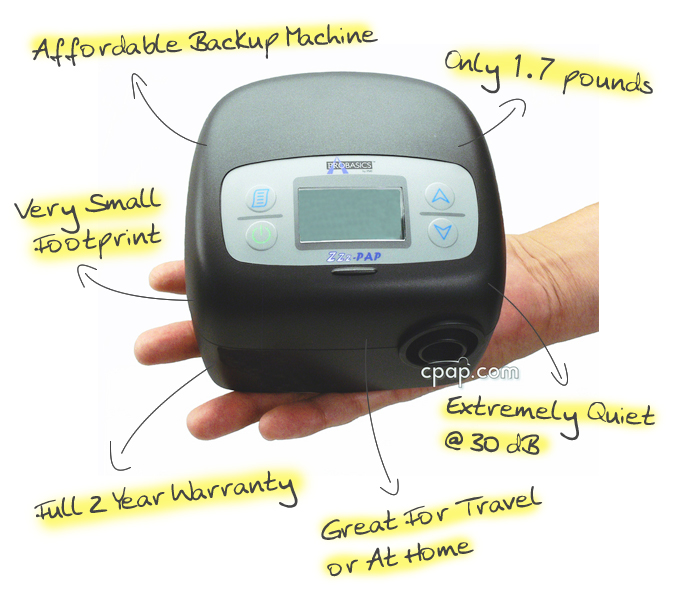 Rated 4.6 out of 5 stars by 209 CPAP.com customers
| | |
| --- | --- |
| | |
Zzz-Mask CPAP Masks On Sale
| | |
| --- | --- |
| 3.9 out of 5 by 56 CPAP.com customers | 3.8 out of 5 by 56 CPAP.com customers |
| | |
CPAPAuction.com Employee Spotlight -
Becky Polk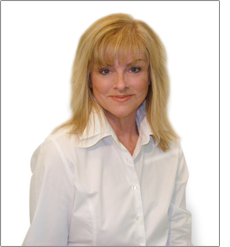 It has been nearly one year since we first launched CPAPAuction.com, and so we thought it would be fitting to feature our CPAPAuction Manager, Becky Polk, in this newsletter. She has been working for the Goodman family for many years and we appreciate all of her dedication in making CPAPAuction a successful marketplace.
Original Hire Date: 1993
Current Position: CPAPAuction Website Manager
Original Position: I was John Goodman's first full-time employee when his original company started. I don't remember my first title, but I did everything. I eventually became his office manager for the local operation.

I did various special projects for him over the years, such as radio commercials and helping to open the first sleep lab. My husband retired and took me to the mountains of New Mexico, but after a couple of years John found me there and asked me to work on CPAP.com when it started. So I did.
Where did you work before working here? I was a vice president at an insurance brokerage where I had been fired for my "Christian ethics." Rather discouraged, I decided to chuck that career and start something else.
Hometown: Houston, Texas
Favorite TV Show: 'ER', but I mostly watch news
Favorite Musical Artist: Tough question. Too many icons like Beatles and Elvis. Too many genres like opera and jazz. Zeppelin? Joan Sutherland? Fall Out Boy is fun. Maroon 5. Van Morrison? Somebody stop me.
Hobbies: I am a voracious reader. I love to sing and exercise. My husband and I are moviephobes.
Personal Motto: Love your neighbor as yourself. Matt. 22:39.
Who can buy or sell on CPAPAuction.com? Anyone and everyone. CPAP users looking for bargain prices shop here and DME dealers who are trying to better manage their inventory - we designed CPAPAuction with both groups in mind.
What kind of items can people find on CPAPAuction? For the most part we carry the standard variety of CPAP machines and supplies - but the prices are often less than half what you see elsewhere on the Internet. We have had T-shirts and supplements and we can be a great place for unique items such as a custom made CPAP cabinet with a pole for holding up a six foot hose. Our Miscellaneous category can be pretty interesting.
Tell us a little bit about CPAPAuction.com and how it works: CPAPAuction saves the Earth from global warming. Well, maybe not, but it does help individual CPAP users recycle their used CPAP equipment. It also gives smaller DME dealers a way to manage their inventory of new and used equipment.

CPAPAuction is free for buyers. Only sellers pay fees.

CPAPAuction is easy. To sell, we have listing worksheets with the product description and pictures already composed for most CPAP items, old and new, so listing an item is quick and simple. All the seller has to do is fill in the shipping and condition information for their particular product. A seller can create a totally unique template as well.

Bidders can place individual bids or they can use an 'automatic' system that bids on their behalf up to a maximum amount. Prescriptions are required to bid on machines, but we manage prescriptions for sellers to be sure that the person bidding on a machine has the right prescription on file authorizing them to have that machine. Emails are sent at every step of the way to let bidders know the status of their bid and let sellers know what they have sold. We have an extensive FAQ section but also have customer support through email during contact hours. We have a Feedback system where members share their experiences on the site. That's a great help when choosing an item to bid on – it's important to know as much as you can about your seller.

Overall, CPAPAuction is very much like the 'big guy' auction sites, offering many of the same options and services with more being added as we grow.
What are some of the ways that you help to keep the CPAPAuction marketplace safe for buyers and sellers? We are very concerned about this issue. First of all we have the feedback system as other auction sites have where members share information about their experiences. That goes a long way to help potential bidders find out about a seller. New sellers without feedback are not allowed to require cash payments until they receive at least five positive feedback entries, and we post that requirement on their listings to be sure bidders are aware. And we have compiled a list of our Top Sellers, those with a satisfaction rating of 95% or greater from at least 25 successful auctions, to make it easy for shoppers to find established, reputable sellers.

If it becomes necessary to ban a seller from the website, we have systems in place to help keep them from returning under different names. This type of security is an ongoing project for us as we seek to keep our members and the marketplace safe.
What do you enjoy most about working at CPAPAuction.com? I enjoy customer service and solving problems so, handling the emails is tailor-made for me. But, I really enjoy the design and development aspect that working for a new website requires.
What is the best advice you could give to someone using a CPAP machine? Don't accept mediocrity. Don't accept a leaky mask, or half a night on the machine and half off. There are too many masks and too many resources now that can help you resolve any issue you have. Find them and use them. There is a family of them right here.
How would your co-workers describe you? I would like them to say that I work hard, have a great sense of humor and dress on the cutting edge of fashion. They probably say that I am helpful, but pushy at times, they don't get my sense of humor but, that I dress on the cutting edge of fashion.
What would your best friend tell us about you? I once heard her tell someone that she didn't know what she would do without me. Nor I her.
As a kid, what did you want to be when you grew up? An actress, a track star.
Tell us about your family: I have been married 25 years to Bill, the most wonderful man in the world, who retired after 30 years with the Houston Police Department, became a paint shaker at Wal-Mart and now is an Asset Protection Manager at one of their stores. We have two grown daughters who live in Houston and Austin.
Who is your hero? My father. He was brilliant, dedicated, loving and fallible.
Favorite thing to do on your days off: Read, sleep and exercise.
Describe a difficult or unusual situation when you went above and beyond to assist a customer or solve a problem at work: This is going to sound really hokey, but I honestly believe that if I do something for a customer, it is just part of my job, not above or beyond. Some days it just takes more out of you than others.

We maintain a strictly opt-in newsletter. You are free to unsubscribe at anytime.
© US Expediters Inc (CPAP.com), 9100 Southwest Freeway Suite 135 Houston, TX 77074