Sign-up for our weekly newsletters for CPAP articles, tips and special offers!
Submitting...
CPAP Newsletter: Product Challenge 7: Breeze vs. Swift LT - Enroll Now
To view this newsletter as a web page please click here.
Please add cpap@cpap.com to your address book to guarantee delivery of CPAP.com Newsletters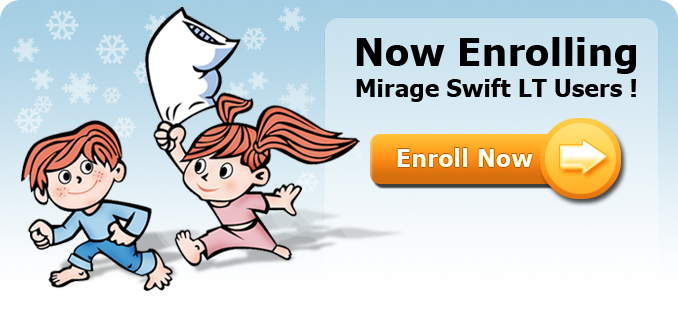 Challenger

Breeze SleepGear
by Puritan Bennett

4.2 out of 5 Stars
#3 Nasal Pillow Seller
Time Honored Design

Challenged

Mirage Swift LT
by ResMed

4.4 out of 5 Stars
#2 Nasal Pillow Seller
Newest Pillow Design
About This Product Challenge
We are preparing the next CPAPtalk Product Challenge. Here is your chance to participate!
CPAPtalk.com is looking for participants who currently use the ResMed Mirage Swift LT Nasal Pillow CPAP Mask, which is being challenged by the Puritan Bennett Breeze SleepGear CPAP Mask.
If you use a ResMed Mirage Swift LT, register now for a chance to be one of fifty selected to take part in this CPAPtalk Product Challenge. Participants will receive a free Breeze SleepGear CPAP Mask for evaluation, which you may keep after the Challenge is completed.
At the end of three weeks, participants must fill out a detailed survey about both products. Results of the Product Challenge will be published on CPAPtalk.com and within an industry publication.
If you do not qualify for this Product Challenge be sure to check http://www.cpaptalk.com/productchallenge regularly because more challenges are scheduled for the near future.


We maintain a strictly opt-in newsletter. You are free to unsubscribe at anytime.
© US Expediters Inc (CPAP.com), 9100 Southwest Freeway Suite 135 Houston, TX 77074