CPAP.com's Ted Nugent, RPSGT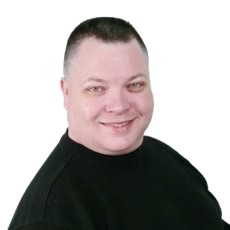 Name: Ted Nugent, RPSGT
Bio:

Ted Nugent joined cpap.com in 2004 in order to share knowledge and deliver the best and most comprehensive sleep patient support available in the world. As a former sleep technician in hospital, he is able to bring the level of professional perspective to equipment capabilities and usage questions that all have come to associate with cpap.com, but as a sleep disorder patient the past seven years, he offers a unique, first-hand experience that many appreciate when seeking personal solutions.

As Customer Service Representative and Moderator (Titratorï) of cpap.com's premier forum, cpaptalk.com, Ted embodies the company's commitment to keep abreast of the particulars of product innovation and emerging technologies. He believes it is essential to continually seek to improve lines of customer communication and demonstrates that philosophy by fostering a friendly, interactive environment to provide person-centered patient education; thus removing the mystique sometimes surrounding proper sleep disorder treatment.

Currently Ted is working with the web development team to produce and edit product videos, and instructional "How-To" videos for the operation of CPAP equipment.

In his spare time, Ted enjoys reading, travel and spending time with his friends and pets. He is a great fan of old movies.

In Oct. 2005, Ted underwent Roux en Y, gastric bypass weightloss surgey, since that time he has tracked both his reduction in weight and the reduction in cpap pressure, using an AutoPAP.

2 years post-op Ted has lost 120 lbs and has seen a dramatic drop in cpap pressure from 20cm down to 10cm.

Ted recently took the board exam to become a Registered Polysomnographic Technologist and passed first time. He is now a Board Registered Sleep Tech, RPSGT.