CPAP.com's Fernando Llanes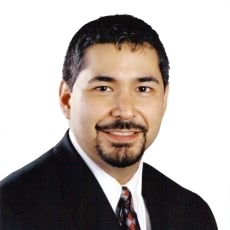 Name: Fernando Llanes
Bio: I am a graduate from Lamar University Beaumont where I received a Bachelor degree in Marketing. After several years of successful Business-to-Business experience at companies like Pitney Bowes and Esselte-Pendeflex, I pursued a Master Degree. The last few years have been spent completing courses from University of Phoenix towards a Masters of Business Administration with a concentration in E-Business. I sought out CPAP.com to gain a deeper understanding of the Sleep Apnea industry and work for a growing online retail company.

Since early 2006, I've worked throughout every role here at CPAP.com from the warehouse up to website design. My first major accomplishment involved organizing a returns process. CPAP.com was in the midst of growing from a small company into the Online CPAP Leader we are today. In 2007 the Returns Department was put to test: ResMed, one of the largest CPAP manufacturers, issued a Nation-Wide recall on certain S8 Series CPAP machines. This lead to my second accomplishment in developing a Recall project that would exchange all units in-house. At the end of 2007, all customers had been contact via email, letter, and phone.

My more recent projects now include updating CPAP.com's product pages with fresh content, helpful links, and pictures that even the manufacturers envy. In addition, I manage the Product Challenge sponsored by CPAPtalk.com. The Product Challenge is an industry first opportunity for CPAP manufacturers with similar products to challenge each other publicly in CPAP user satisfaction trials. For CPAP.com, I bring 10+ years of sales and marketing experience. I've enjoyed working with the CPAP.com team and look forward to the years ahead.