CPAP.com's Adrian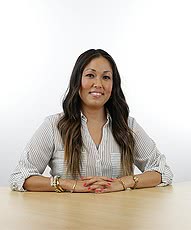 Name: Adrian
Bio:
Adrian relocated to Houston by way of Kansas in 2006. Shortly after arriving, she was delighted to join the CPAP.com team, where she has held lots of different roles.
She started out in customer service and enjoyed her daily interaction with the CPAP.com patients where she took pride in ensuring they were getting the most efficient and comfortable CPAP therapy possible.
Her current role is Workflow Analyst where she gets to help the customer service team work smarter, not harder, behind the scenes.
In her off time, when not attempting to keep up with her two children, you will most often find her reading a book, shopping (ladies, you know what I mean), trying new recipes, working out, and hosting get-togethers at her home.