CPAP.com's Bernice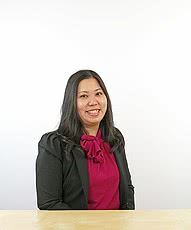 Name: Bernice
Bio:
With 8 years of HR experience, Bernice joined CPAP.com as Human Resources Generalist in November 2018 to help establish and grow the human resources department. Bernice handles the normal day-to-day initiatives such as engagement, HR compliance, employee relations, payroll, benefits and other HR initiatives.
Prior to CPAP.com, Bernice graduated from the University of Houston with a marketing and management degree focusing in HR. Following graduation, she started her HR career with Toys"R"Us where she specialized in Employee Relations and HR compliance. She will forever be a Toys"R"Us kid at heart!
Outside of CPAP.com, Bernice enjoys spending time with her family, enjoying new cuisines and getting involved in the community.