CPAP.com's Brionne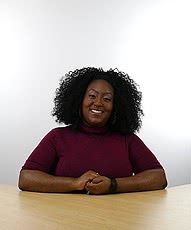 Name: Brionne
Bio:
My name is Brionne and I am an optimist. When I am not busy tending to my duties as a member of the extraordinary league of future lottery winners I enjoy working at CPAP.com as a Search Engine Marketing & Metrics Manager.
My specialty is pay per click marketing and search engine optimization. I help to make sure that all of our site pages and products can be easily searched and found throughout the internet. I love working with numbers and have internalized the mantra "Analyze, Optimize, Repeat".
I am a proud graduate of Grambling State University. In my free time I enjoy music, good horror movies, traveling, and spending time with family. I love trying new things, and have recently put winning the lottery on my list of things to try.
PS: I'll settle for a spa day.
-The Optimist