CPAP.com's Bryan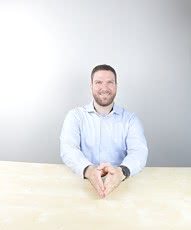 Name: Bryan
Bio:
What I do:
I work to optimize CPAP.com's website in order to keep up with changes of modern Search Engine and Search Marketing platforms. In simple terms, this means I make sure CPAP.com is easy to find on the web!. I'll often collaborate cross-functionally with eCommerce infrastructure, architecture, content production, and web validation teams to establish favorable protocols through marketing-technology best practices.
About me:
After studying microbiology at the University of Florida, I started my own IT support business. I transitioned into digital marketing in 2009 due to client demand and began to deep-dive into affiliate marketing, PPC and SEO. Prior to joining CPAP.com, I was the SEO product owner for AutoZone.com.
I'm into science fiction audiobooks and meditation. To balance the technology addiction, I enjoy training for half-marathons and kayaking. I also love connecting with friends, traveling with my wife, mentoring digital nomads, volunteering my time on interesting projects and spoiling my dachshund, Herman.