CPAP.com's Carlos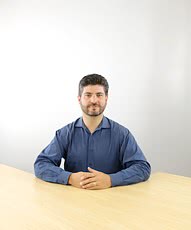 Name: Carlos
Bio:
Hi, I am Carlos Zarama Sr project manager in CPAP.com. I am a curious person interested in continually learning from all the knowledge areas and disciplines. I enjoy creating, building and improving things. That's the reason why I love doing projects.
I am fond of science, automation, technology and its applications in business operations. I am a Mechanical and Electronics Engineer from Universidad de Los Andes of Colombia and MBA from MIT Sloan, and I have extensive experience in project management in different industrial sectors.
The most important thing for me is my family, and I love spending time with them. I also like Biking, building scale models, 3D printing, robotics, and every time I 'm close to the ocean I go to scuba diving.