CPAP.com's Carolyn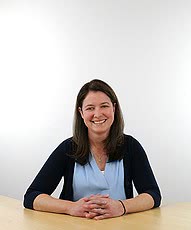 Name: Carolyn
Bio:
Carolyn is the CFO at CPAP.com.
Carolyn joined CPAP.com in June of 2008 to formally create and grow the marketing department and to start the revolution to MAC computers within the company. She then moved into the role of Strategic Planning Manager and then into the role of CFO over the Accounting and Human Resources functions of the company.
Prior to CPAP.com, Carolyn worked for Accenture, interned for 3M's Strategic Marketing Group and attended Rice University for graduate school.
She is a big fan of the active and helpful members of CPAP.com's patient forum CPAPtalk.com. They are an amazing group of people who love to help new and struggling cpap users. The idea of "paying it forward" is not lost on this group.
In her spare time Carolyn likes to travel, cook, garden, and spend time with the family. Carolyn's go to's are chocolate, baking, and old movies (the good ones from '40's through the early '60s).