CPAP.com's Eric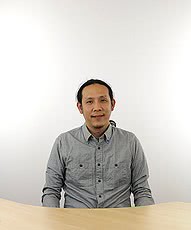 Name: Eric
Bio:
Eric is the Financial Analyst at CPAP.com.
Eric joined CPAP.com in 2010. He works with the company's CFO Carolyn and Sunita in the Accounting/HR Dept. He prepares monthly financial reports and analysis, and contributes to the maintenance of an accurate, up-to-date general ledger.
Eric holds a Bachelor of Science degree in Accountancy, from De La Salle University in Manila, Philippines.
When not working, Eric likes to cook, watch basketball/football games and spend time with family.