CPAP.com's John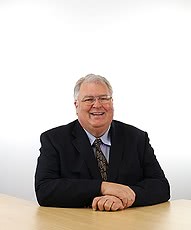 Name: John
Bio:
I guess it's true, I have had my share (my wife would say more than my share...) of avocational pursuits; mountaineering, flying, boat racing (power and sail), motorcycle racing, white-water guide, that kind of thing. These days I spend most of my spare time reading (anthropology, of late), wood-working, shooting trap and skeet, and listening to music on the vacuum tube hi-fi gear that I build.
I've also recently realized a lifelong dream and acquired a sailboat. I am no longer a beached sailor and take the medicine that wind and wave provide whenever I can. I had entertained ideas of entering The Texas 200, a mutli-day race up the coast of Texas, but fortunately, I remembered that I like the people I sail with too much to want to take them on a multi-day grind like that.
I've also recently dusted off the microphone, so to speak, and now do a little side work on voiceovers, narrating audio books, and recently wrapped up two years working as the PA announcer at a nearby motorsports venue. Watching auto races and talking about it with a few hundred friends was a real treat.
Professionally, things have been a bit less diverse, but still almost as exciting. In 2000, I stepped away from 23 years as a paramedic and firefighter, and moved full-time into IT, something that had been a side-business for some 10 years. A few years later I found my way here to cpap.com. I still fight the occasional fire, albeit only metaphorically. For the last few years, seeing to the information security needs of this busy e-commerce operation has been my focus. It is a rewarding challenge. And besides, the gear is lighter and I seldom need a helmet, so what's not to like?