CPAP.com's Jorden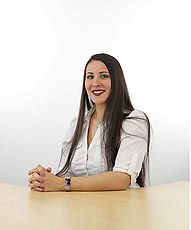 Name: Jorden
Bio:
Texas native, born and raised here in the great city of Houston. I graduated from the University of Texas at Dallas in 2014 with a degree in arts and technology. My original plan was to be a game designer, but it turned out I liked playing games more than making them. Not long after, I followed in my dad's footsteps and joined the wonderful world of IT, where I found myself among nerdy peers.
My interests include gaming, illustrating, and writing, and I'm currently working on a trilogy I hope to publish...soon-ish. I like my my beers sour and my coffee black, and I am a self-proclaimed beer snob. I have a pho addiction and no intention of going to rehab for it. If you need to contact me at all during the entire months of October or November, you can find me at the Texas renaissance festival.
Lastly, I have two Siberian Huskies, so if you happen to find a white dog hair on your clothes or belongings, it probably came off of me.