CPAP.com's Lance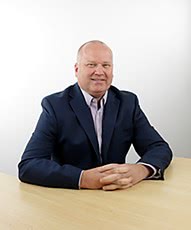 Name: Lance
Bio:
Lance earned his Bachelors degree in 1992 from Portland State University in Portland, OR, and his M.B.A. in 2004.
Prior to joining CPAP.com, Lance spent 26 years in retail purchasing and category management functions with big box retailers, with the last 15 years being spent as a buyer and senior buyer in sporting goods.
The business of selling a lifestyle is rewarding, so moving from sporting goods to CPAP.com was an easy move, as we sell better health and therefore a healthier lifestyle.
On a personal note, he enjoys new challenges and has attempted (and finished) everything from Iron Man triathlons to rebuilding car engines (thank you internet videos), to multiple MS150 rides, and snowboarding. If he has spare time (and not watching the Denver Broncos), he can typically be found in the garage or on some other adventure with the family.