The Web's Largest Sleep Apnea Store!
CPAP.com Coronavirus
(COVID-19) Updates
At CPAP.com, the health and safety of our customers and employees are our top priority. We are closely monitoring the Coronavirus updates and following the recommendations provided by the Centers for Disease Control and Prevention (CDC) as well as the World Health Organization.

Please note: During the Shelter in Place order issued on 3/24/2020, CPAP.com, classified as an essential business, will remain open and continue to process and ship out your orders.
Updated on 4/22/2020. Please check back often for updates.
How CPAP.com Is
Helping:
In addition to supporting our customers and employees, we are also lending a hand
where we can to help our local hospitals and communities.
We've donated over $30,000 to FrontlineFoods, a group committed to supporting healthcare workers by providing healthy meals from local kitchens.

We've helped hospitals by donating machines and sanitation supplies. Additionally, we are working with members of Houston hospitals to provide supply relief.

We have donated to the Prevent Project to help find alternative solutions to personal protection equipment.

We're investing in our community and local restaurants daily by purchasing lunches for our onsite staff.
How CPAP.com Is
Responding to Coronavirus:
Here's what you can expect from us:
We are proactively working with our suppliers to ensure that we have the necessary
quantities of the products you need available and in stock.

We have implemented a remote work program to ensure only essential personnel is on site.

Employees that do need to work on site are educated on symptoms to watch for as well as
working with their manager to ensure they are safe to work.


All on-site team members
are required to:
Wear disposable gloves when packaging and handling inventory
Clean their stations and equipment thoroughly at the end of each shift
Use our in-house Lumin to
sanitize phones prior to entering the building
Wash their hands when entering the building at all times
We have increased our deep cleaning janitorial services to ensure optimal
sanitation throughout our offices and warehouse.

We have temporarily closed our physical storefront and suspended our storefront pick up option.
For more information, we encourage you to visit the World Health Organization and
the Center for Disease Control and Prevention COVID-19 resource pages.
CPAP Coronavirus FAQs: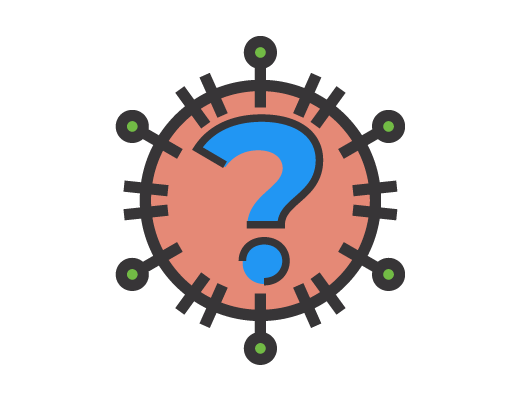 CPAP.com is not expected to close any time soon due to COVID-19. We're here to help with all of your CPAP needs during this time, and we will continue to operate our online store and fulfill your digital and phone orders.

However, for your safety and the safety of our employees, we have made the difficult decision to temporarily close our physical storefront and to discontinue our storefront pick up option. We remain hopeful that this will be a short-term situation and look forward to resuming business as usual.
Due to the newness of the virus, there are no CPAP products on the market that can currently claim to shield against Coronavirus. However, Control III, a disinfectant used by hospitals to sterilize medical and surgical equipment, can be used (after diluting the mixture) on your mask, tubing, and accessories. Control III is our strongest disinfect available and is the national trusted product of choice for disinfecting home care respiratory supplies and equipment.

The Centers for Disease Control recommends: "If surfaces are dirty, they should be cleaned using a detergent or soap and water prior to disinfection. For disinfection, diluted household bleach solutions, alcohol solutions with at least 70% alcohol, and most common EPA-registered household disinfectants should be effective."
The WHO and CDC are still working to determine the most effective ways to prevent the spread of COVID-19.

In response to the UV light used in the Lumin, 3B Medical has stated that the Lumin can kill 99.9% of bacteria and germs. We will provide more updates as we gain more insight into the effectiveness of the Lumin as it relates to preventing the spread of Coronavirus.
We completely understand your concern, and we want you to feel safe and secure when bringing anything into your home. The World Health Organization shared that it is safe to handle a package when originating from a city where the virus may have been reported.

However, to take precautions when receiving your package, we suggest using disposable gloves to open the cardboard shipping box, wiping down the contents with disinfectant wipes, and disposing of the cardboard shipping box in an outside recycle bin.

As always, all of our products are shipped new and unused in the original manufacturers' packaging. Below are the COVID-19 statements from our United States shipping partners:
We completely understand the struggle! We do sell bottled distilled water, and it's available as a single bottle or in a six-pack.

If distilled water is not available where you live, you can temporarily use bottled water. However, it will be crucial to clean the humidifier chamber each morning and not leave standing water in the chamber between uses. While using bottled water can cause calcification over time, it will work in a pinch.
CPAP Coronavirus Cleaning Needs
The CDC, WHO, and other health authorities have emphasized that washing your hands, cleaning, and disinfecting frequently touched surfaces daily are key in preventing the spread of COVID-19.

We understand how important it is to practice good CPAP hygiene and how difficult it is to find cleaning supplies right now. To help you quickly find what you need during this crucial time, we've curated a list of our CPAP cleaning products.