CPAP.com - Financial News & Information
We operate with a conservative financial plan and avoid debt where ever possible.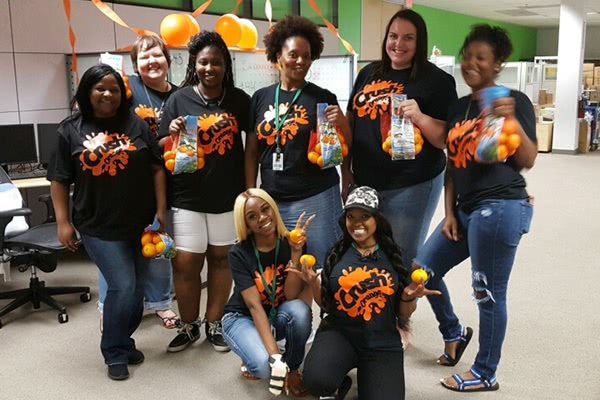 We don't enter into any financial relationship which could weaken our relationship with customers or employees.
At CPAP.com, we value transparency and independence, and our financial plan reflects that. We have two guiding financial principles that help us live these values:
We want you to know where our financial backing comes from so you can be sure the information we provide is free of any outside influences. We also want to keep you informed of what we're doing as we grow and change, so we will post any large-scale upcoming changes to this page. We're proud of our company and how we got to where we are. CPAP.com has always been a family-owned business, and our mission is to give our customers a better way to treat Sleep Apnea. We have been in business since 1999, at the start of the e-commerce revolution, and have grown steadily since then.
"We want to treat every customer at CPAP.com like you would treat the person you most admire, trust, and respect. Imagine they're diagnosed with Sleep Apnea and they come to CPAP.com for help. How do we do that? We do that with a spirit— a love for our customers, and by building features that are different and better than what's available today. When someone comes, we're ready. We understand what they need and where they need it. We understand the empathy and the logistics to get it done."
You can read more about our early days and how we built our company in this article from our founder on CPAP.com's blog.
It has always been part of our philosophy to utilize the talents of our employees as we find solutions and solve problems. We manage every part of our business with our own teams. When it comes to ownership of our business, we keep it within our family. Our reasoning for this is as follows:
"The most important thing is our employees. They take care of our customers. If you're not taking care of your employees, you're not taking care of the customer. If I report to a private equity firm, or a bank, then I have to clear what I do and how I do it with them. On the other side, if you were to do it organically, then that means you are free to set the policies you want or need for your teams. It simplifies the process."
We also don't get into any financial relationship with any company, entity, or person that could threaten what we've worked so hard to build. In doing so, we are free from any entanglements that get in the way of our core philosophy: CARE.
"To me CARE is the bravery to say you want to do something unconventional; and to stand up and do it when a lot of people say you can't, or you shouldn't, or it's silly. When the customer is telling you "yes", and the whole world is telling you "no", do you stick to your guns or listen to all the voices? That's bravery. You have to care a lot to do that, and that's why CARE is lodestone of our culture."
CPAP.com Today & Tomorrow
Today, CPAP.com is a dynamic, fast-growing company on the move. Our goal is to grow and improve, becoming the face of what our customers want, the result of a carefully executed plan that takes into account the needs and concerns of our customers. We've just purchased two new domains that will become two new businesses: Sleeping.com and Snoring.com. Hear more about our future plans from our current CEO, Johnny Goodman:
"CPAP.com is going to continue to improve and push to understand our customers— journey by journey. The undiagnosed market is one we're currently underserving. CPAP.com is a good domain, but it's not the right domain for that. People who snore and don't know what that means, or may have Sleep Apnea and call that snoring, currently don't have a lot of resources out there for that. Snoring.com is going to be an educational resource to help with that. It's going to be a place to purchase home sleep tests, sign up for telemedicine appointments, and other resources that we haven't even thought of yet; to get help and get healthy. Sleeping.com is going to be non-prescription products. Think sleep trackers, think fitbits— how to hack your bedroom. There's a trend coming in America where people are starting to see the importance of sleep, but they're using old tools to do it. No one's offered them that kind of consumer hack of tracking their sleep and equating it with their health. CPAP.com is doing that with those that have Sleep Apnea, but I think it's a lot broader than that."
A Brief History of CPAP.com as a Business
CPAP.com started as a brick and mortar CPAP supplier almost 20 years ago. Back then, the internet was rapidly changing how business gets done, and we wanted to be a part of it. We got our start selling CPAP machines and accessories on eBay (like many other merchants at the time), and we were able to turn a profit from day one. Eventually, our success on eBay led to the creation of our first website: cpap-pro.net. Like most other aspects of our business, we preferred to keep the development of our website in-house, with our current CEO, Johnny Goodman, providing much of the original design while he was in college. During holiday breaks, they would code new additions to the website and roll out new features.
After several years of doing this, we discovered who owned the domain name "CPAP.com". The owner turned out to be a German citizen, and it just so happened that Johnny Goodman studied German in college. With a carefully handcrafted letter, written in the domain owner's native language, we were able to purchase our current domain name: CPAP.com. After the purchase, we were able to change our name online, officially becoming CPAP.com.
Conclusion
As a dynamic company that's rapidly growing, big changes are coming. As our business grows and evolves, we'll update this page with changes to our business. We want to continue being transparent, making sure our customers are aware of changes in our company, and how we expect it to grow in the future.