Home

/

Nasal

/

Fisher & Paykel
FlexiFit HC406 Petite Nasal CPAP Mask with Headgear
BY Fisher & Paykel
Item #HC406a
---
Prescription required
Free Returns
Order ships today if placed by 4PM CST
Need replacement parts & accessories?
Shop Now
FlexiFit HC406 Petite
Overview
The FlexiFit HC406 Petite Nasal CPAP Mask with Headgear is a mask designed with small faces in mind. The HC406 is available only in one size: Petite.
Specifically designed to fit finer featured faces, the HC406 Petite Nasal CPAP Mask merges flexifit technology with auto-contouring properties. The HC406 comes with a unique Glider Strap mechanism and a Stretchgear Headgear for maximum comfort and stability. A maintenance-free bias diffuser ensures quieter operation.
The headgear of the HC406 is latex free, as are all other headgear by Fisher & Paykel.
The HC406 comes as an out of the box solution, fully assembled.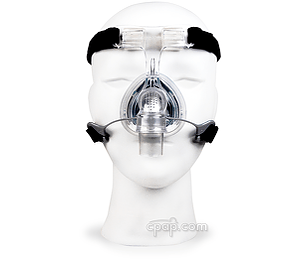 FlexiFit HC406 Petite Nasal CPAP Mask wi...
---