Take 15% off
your order of $200+ by subscribing!
Join Today!
Home

/

Contour Products
Pillowcase for CPAPMax 2.0 and CPAP Max Pillows
BY Contour Products
Item #1-626-900R
---
Order ships today if placed by 4PM CST
Pillowcase for CPAPMax CPAP Pillow
Overview
The Pillowcase for CPAP Max 2.0 and CPAP Max Pillows is compatible with the following pillows:
CPAPmax Pillow with Pillow Cover

This case is designed to fit the unique shape of the pillow. Insert the pillow through the opening along the top edge of the pillow case. The button closure of the pillowcase allows use of the hose tether strap.

100% Cotton - 300 thread count
Open at top to accommodate hose tether
Machine washable
Button closure at top

This is a pillowcase only, not the pillow cover. The CPAP Max 2.0 Pillow and CPAP Max Pillow come packaged with a pillow cover which has mesh and padded sections.

Note: See Specs tab for care instructions.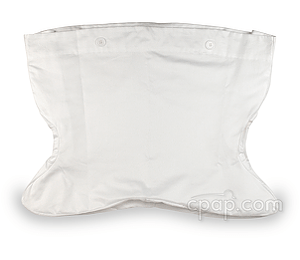 Pillowcase for CPAPMax 2.0 and CPAP Max...
---