Home

/

ResMed
Whisper Cap For S8™ and S8™ II Series Machines
---
Item # 33944
Not Currently In Stock
S8™ and S8™ II Series Whisper Cap
Overview
The ResMed S8 and S8 II line of CPAP, APAP, and BIPAP machines now have a Whisper Cap that lowers the overall volume of sound coming from the machine. The device attaches onto your existing S8 Air Outlet port and housing.

The S8 Whisper Cap cannot be used in conjunction with the Humidiare line of humidifiers. H3i and H4i humidifiers must attach to the front face of the S8 CPAP, but will not attach if the Whisper Cap is installed.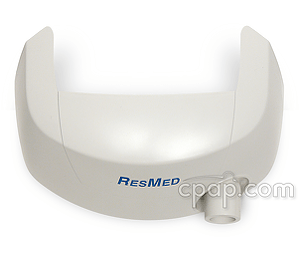 Whisper Cap For S8™ and S8™ II Series Ma...
---