Home

/

More Solutions
More Solutions
Oxygen concentrators turn the outside air into purified oxygen, and can eliminate the need for tanked oxygen. As long as the concentrator has power, it can create an unlimited supply of oxygen needed for therapy. We have top brands and models for home and portable uses.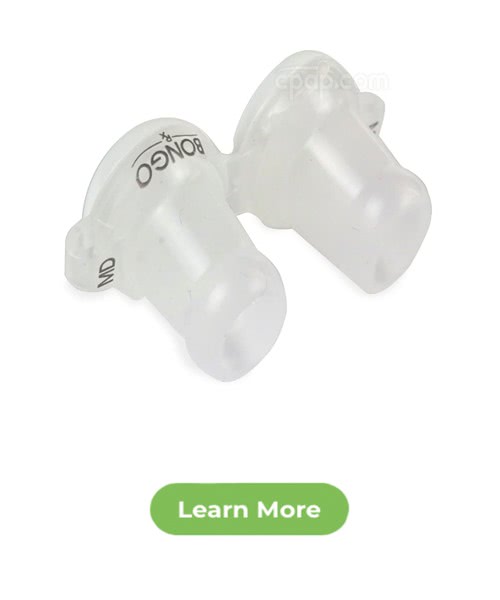 Bongo Rx EPAP Therapy
Ultra-portable EPAP therapy for those with mild sleep apnea.
Learn More
View our oxygen concentrators and other respiratory solutions
From stationary home oxygen concentrators to ultra-portable units, we carry solutions for those that require supplemental oxygen.
Common Questions
What is an oxygen concentrator, and how does it work? Are they allowed on flights? We have answers to these and other common questions about these devices below.
How Do Oxygen Concentrators Work?
An oxygen machine works by absorbing the outside air through an inlet on the machine, where it passes through a series of filters that remove all the other gasses and leave nothing but pure oxygen. A concentrator creates therapy-quality oxygen on its own, and can never run out of oxygen. As a result, you'd have no more need to ever buy tanked oxygen again!
Here's a step-by-step chart of exactly how a concentrator works:
The surrounding air is absorbed through a small air inlet on the machine.
Air is quietly compressed, and a cooling mechanism prevents the air from overheating.
Nitrogen and other gasses are removed from the air using a special filter.
Most machines have an electronic interface that allows you to control the flow of oxygen.
The purified oxygen is delivered to the nose by a small tube known as a cannula.
You breathe normally, and the purified oxygen raises your blood oxygen levels.
What is a Portable Oxygen Concentrator?
A portable oxygen concentrator is a type of device that takes the outside air and filters out other gasses, leaving behind pure oxygen. Pure oxygen can then be supplied to a patient as part of oxygen therapy for a disease like COPD or Emphysema. The great thing about a concentrator is that it completely eliminates the dependence on tanked oxygen, and gives a person the freedom to be active and live life! As the years have gone on, portable oxygen machines have gotten smaller, lighter, and easier to carry. Many concentrators are light enough to carry on the shoulder, and many come with shoulder straps and a carrying case.
There are two types of oxygen therapy flow: pulse dose or continuous flow. Most portable oxygen concentrators provide pulse dose only, though some also provide continuous flow.
Pulse Dose Flow: Detects changes in breathing and can deliver a targeted dose of oxygen as you inhale.
Continuous Flow: Continuous flow oxygen is exactly what it sounds like: it delivers a constant stream of oxygen.
A doctor will need to figure out if you need a pulse dose or continuous flow model, and what flow rate setting you need. Some concentrators have 3 flow settings, while other models will have as many as 5. When you buy your new machine, you'll need to make sure it can deliver the flow rate you're looking for.
What Supplies Do I Need for Oxygen Therapy?
When using oxygen therapy for the first time, you may take for granted the most important part of your therapy: your tubing and cannula! You could have the best oxygen concentrator in the world, but if it doesn't have tubing that can get to your nose, you won't get the benefit from the therapy!
Your tubing needs to be changed every 3 - 6 months, and your nasal cannula needs to be changed once a month. The tubing is the thin clear plastic hose that stretches from the machine to your head, and the cannula is the small nasal piece that connects to the nose.
Other oxygen accessories that some people find helpful are longer tubing for added freedom or a tubing adapter to add supplemental oxygen to CPAP therapy. Occasionally, you may also need to replace the carrying case, batteries, or other supplies.