Save 20% today
and gain access to all future offers!
Sign Up & Save >
Home

/

Generic
18 Inch Humidifier Hose with Rubber Ends
BY Generic
Item #Easy-Flex18
---
Order ships today if placed by 4PM CST
This is the 18 Inch Humidifier Hose with Rubber Ends for use with stand alone humidifier. It is the same quality item that comes as standard with virtually all stand-alone heated or passover humidifiers. It will work with most models.
All CPAP.com brand hoses are smooth bore in design meaning there are no ridges inside the hose for air pressure. Therefore there is no change in the air pressure. The supportive molded plastic frame is located on the outside of the hose. This design provides consistent pressure delivery and ensures a quieter performing hose.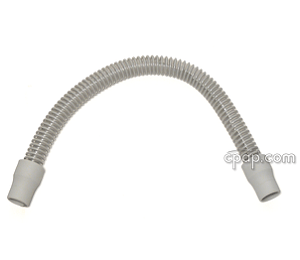 18 Inch Humidifier Hose with Rubber Ends