Take 15% off
your order of $200+ by subscribing!
Join Today!
Home

/

Lifesource, Inc.
Adam Circuit Nasal Pillow CPAP Mask with Three Sets of Pillows
BY Lifesource, Inc.
Item #MSK1001
---
Prescription required
Free Returns
Order ships today if placed by 4PM CST
Need replacement parts & accessories?
Shop Now
Adam Circuit CPAP Mask w Pillows
Overview
The ADAM Circuit Nasal Pillow CPAP Mask comes packaged with three sizes of nasal pillows - Small, Medium and Large. It is an alternative to a nasal mask and has remained a popular option.
Features
Lightweight
Minimal Contact With Face
Adjustable
Tubing Passes Over Head
Comes with Three Size Pillows
Seven Size Pillows Available
The ADAM Circuit Nasal Pillow Interface offers a lightweight and adjustable option for CPAP users. The only contact to the face is the nasal pillows against the nasal openings, or nares. The tubing is routed over the head and out of the way allowing for movement during sleep. A swivel adapter between the short hose and the shell holding the nasal pillows allows for shifts in position.
The Nasal Pillows used with the ADAM Circuit are the same as those used with the Breeze System. This set is packaged with 3 sizes - Small Medium and Large. The nasal pillows are available in 7 sizes and the sizes not included in this set may be purchased separately.
This product is manufactured by a company different than the manufacturer of the Original ADAM Circuit Nasal Pillow CPAP Mask.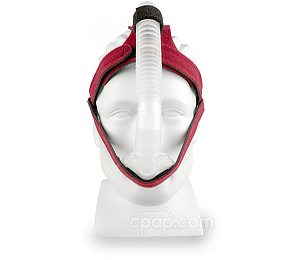 Adam Circuit Nasal Pillow CPAP Mask with...
---