Home

/

DeVilbiss
Chamber Sealing Gasket for IntelliPAP Heated Humidifier
BY DeVilbiss
Item #DV5C-614
---
Order ships today if placed by 4PM CST
IntelliPAP Chamber Sealing Gasket
Overview
This gasket is for the
IntelliPAP Series Heated Humidifier
. The gasket needs replacing if it is cracked, deformed, or will not seal properly. To replace, remove the old gasket from the humidifier and insert a new gasket into the groove on the humidifier chamber, making sure it fits snugly. Throw away the old gasket.
The silicone gasket is located inside the
Humidifier Chamber
. The chamber can be separated by pushing the release clip, under the light blue retention tab. Once the two sides of the water chamber are separated, the gasket can be removed from the top half that does not have the heater plate. The gasket is along the rim and can be removed with a pen or fingernail. The new gasket should stretch and fit into the same groove.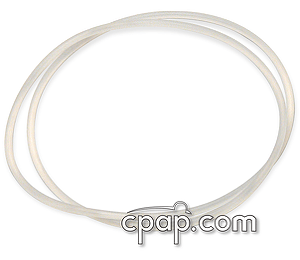 Chamber Sealing Gasket for IntelliPAP He...
---