Take 15% off
your order of $200+ by subscribing!
Join Today!
Home

/

DeVilbiss
SmartLink Therapy Management Module
---
Order ships today if placed by 4PM CST
This is the SmartLink Module that allows you to download data from your IntelliPAP machine onto a SmartLink Memory Card. The card records up to 3 years of usage data for the Standard IntelliPAP machine and 120 nights of advanced compliance data for the AutoAdjust IntelliPAP machine. There is also an optional oximetry port, allowing the module to record up to 72 hours of oximetry data from a Nonin Oximeter.
This package includes: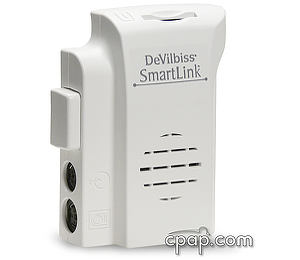 SmartLink Therapy Management Module
---