Save 20% today
and gain access to all future offers!
Sign Up & Save >
Home

/

AG Industries
Generic Outlet Bacteria Filter (1 Pack)
BY AG Industries
Item #DSP1081
---
Order ships today if placed by 4PM CST
The Outlet Bacteria Filter (1 Pack) is a generic filter used to purify the air and help prevent particles from entering the CPAP during sleep therapy. The generic outlet filter acts as an additional barrier for dust and particles, co-existing with the machine's existing filters. The extra layer of protection is intended to help those who suffer from allergies.
The filter attaches between the machine's air or humidifier outlet and the CPAP hose.
This purchase comes with 1 individual bacteria filter.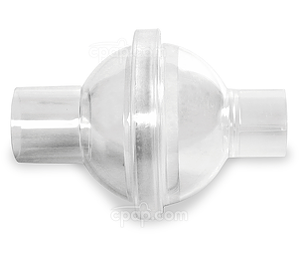 Generic Outlet Bacteria Filter (1 Pack)