Home

/

Generic
Micro SD Memory Card (4GB)
---
Item # SDcard2
Not Currently In Stock
The Micro SD Memory Card (4GB) is a 4GB micro SDHC Class 4 Flash Card. This micro SD card is the appropriate memory card for machines that use a micro SD card.
This micro SD Card will not work with machines that use a standard SD Card. To view a replacement standard SD Card, click here. For reference, this micro SD card is approximately 9/16 of an inch long and 7/16 of an inch wide. The adapter, which is the size of a standard SD card, is approximately 1 1/2 inch long and 15/16 of an inch wide.
The micro SD (4GB) Card also includes an adapter so that the micro card can be used in a standard SD card reader. This is the micro memory card and adapter only, no other products are included.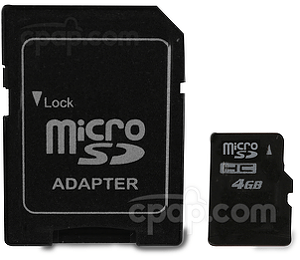 Micro SD Memory Card (4GB)
---