Philips Respironics Disposable Fine Filter for DreamStation CPAP Machines (6 Pack)
Top Review
"This filter is easy to install and does a great job filtering the air."

VERIFIED CPAP.COM CUSTOMER
March 19, 2016
Product Overview
Manufactured by Philips Respironics.
Product Features
The Disposable Fine Filter for DreamStation CPAP Machines (6 Pack) is a six pack of filters for use with the DreamStation machines from Philips Respironics. The disposable filter is housed in the lighter blue frame and blocks fine particles. This filter can be used in conjunction with the reusable filter in the darker blue frame. This is a six pack of fine filters with frames only and does not include any other products or parts.
The disposable filter should be replaced every 30 days or earlier if it shows sign of damage or appears dirty. This is a disposable filter that must be replaced regularly and cannot be washed.
Compatible DreamStation Series Machines
The DreamStation Disposable Fine Filter is compatible with the following machines:
""="">Philips Respironics DreamStation CPAP Machine
""="">Philips Respironics DreamStation Auto CPAP Machine
""="">Philips Respironics DreamStation Pro CPAP Machine
""="">Philips Respironics DreamStation BiPAP Pro Machine
""="">Philips Respironics DreamStation BiPAP Auto Machine
Image of Compatible DreamStation Machines: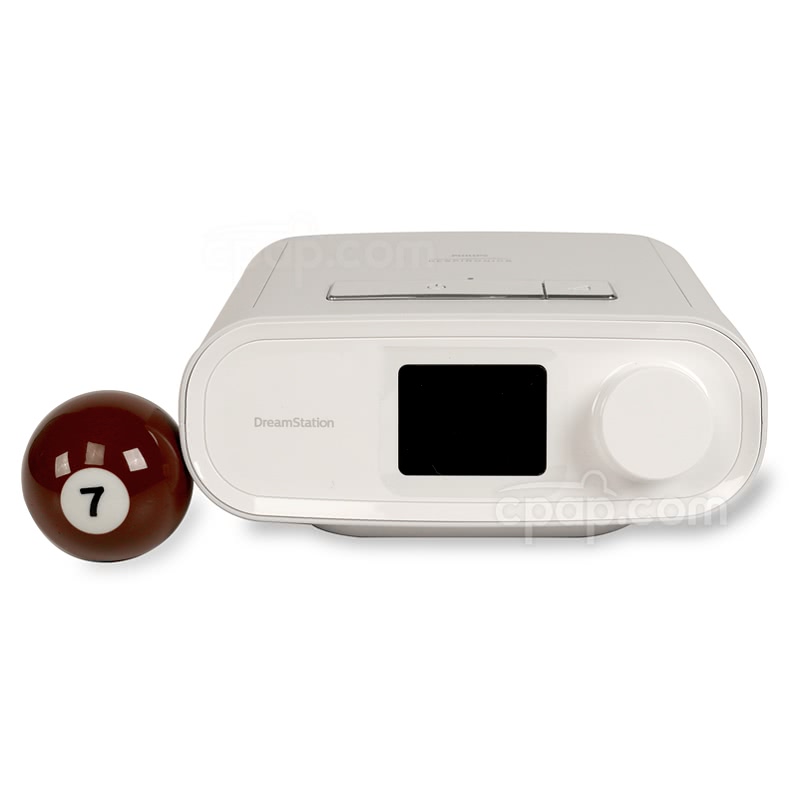 Specifications
This Product Includes...
6 - Disposable Fine Filters
Product Specifications
Material Components - Filter: Blended Synthetic Fiber
CPAP.com always offers these services:
8 am to 8 pm CST Toll Free Phone and Email Support
24 hour access to our CPAPtalk.com Support Forum
Learning Center for information on sleep apnea and cpap equipment
Consumer Purchasing Trends Reports
Warranty Services for all items purchased through CPAP.com
Insurance Compliant Invoices
Free Prescription Request System
Manufacturer Note
Philips Respironics products are for sale only to patients within the U.S. and not to other third parties or businesses.
All services provided by CPAP.com, including advertisement, ordering, sale, delivery, instruction, and setup of the products are performed solely by CPAP.com and independently of the manufacturer.
Important Tips
Filter Tips
The DreamStation machine will display an reminder every 30 days to replace the disposable filter.
The disposable filter cannot be washed, it must be replaced after 30 days or earlier if it appears damaged or dirty.
The fine filter and light blue frame are permanently attached and the two cannot be separated.
To attach the disposable filter to the reusable filter, place it underneath the reusable filter with the slotted side facing up, and the longer edge facing the side of the reusable filter that faces the outside of the machine. Line up the filters and press the reusable filter down to connect the two together, then slide the combined filters into the machine.
Customer Reviews
View All Reviews
CPAP Video & FAQ
Visit the Learning Center