Take 15% off
your order of $200+ by subscribing!
Join Today!
Home

/

Remzzzs
RemZzzs Padded Total Face CPAP Mask Liners (30-day Supply)
---
Order ships today if placed by 4PM CST
Product
Overview
The RemZzzs Padded Total Face CPAP Mask Liners provides a soft layer between the face and CPAP mask cushion. The liner can help alleviate several common CPAP therapy side effects. Many people experience noisy air leaks and excessive moisture from total face masks. RemZzzs liners are made from a special blend of natural cotton fibers which help prevent leaks and irritation while absorbing facial oils and moisture.
Many Total Face CPAP mask users encounter skin irritation, sweating, and leaks from with their masks. The RemZzz CPAP mask liner design helps to prevent moisture by the natural fiber material allowing moisture to wick away. The reduction in moisture reduces skin irritation and mask leaks. The liner material also prevents the cushion from slipping and absorbs facial oils which tend to loosen the mask seal.
Total Face Sizing Chart
| | | |
| --- | --- | --- |
| Mask | Mask Size | RemZzz Size |
| FitLife | S,L | Size A |
| FitLife | XL | Size B |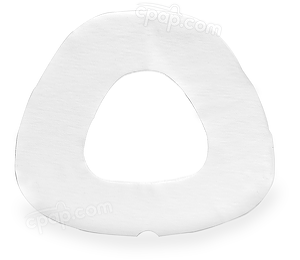 RemZzzs Padded Total Face CPAP Mask Line...
---