Home

/

ResMed
Memory Foam Nasal Replacement Cushion for AirTouch N20, AirFit N20, and AirFit N20 for Her
---
Order ships today if placed by 4PM CST
Need replacement parts & accessories?
Shop Now
AirTouch N20 Memory Foam Cushion
Overview
The AirTouch™ UltraSoft™ Memory Foam Cushion for N20 Nasal Mask is a memory foam nasal cushion for use with the N20 mask by ResMed.
Designed to prevent next-day red marks, the AirTouch N20's memory foam cushion is built to give a strong seal without sacrificing comfort.
Learn About the ResMed AirTouch N20 Replacement Cushion
UltraSoft memory foam cushion compatible with AirTouch N20 and AirFit N20 frame.
Designed to adapt to your face for a personalized fit Available in small, medium, or large.
What's Included:
1- cushion in selected size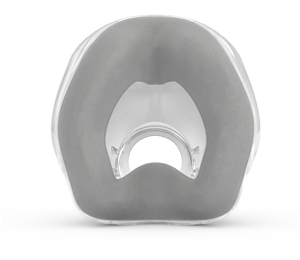 Memory Foam Nasal Replacement Cushion fo...
---