Save 20% today
and gain access to all future offers!
Sign Up & Save >
Home

/

ResMed
Tub Plate Seal for H4i™ Water Chamber
---
Order ships today if placed by 4PM CST
This gasket is for the Humidaire H4i Heated Humidifier. The gasket needs replacing if it is cracked, deformed, or will not seal properly. To replace, remove the old gasket from the humidifier and insert a new gasket into the groove on the humidifier chamber, making sure it fits snugly. Throw away the old gasket.
The silicone gasket is located inside the Dishwasher Safe Humidifier Chamber. Once the two sides of the water chamber are separated, the gasket can be removed. The gasket is along the rim and can be removed with a pen or fingernail. The new gasket should stretch and fit into the same groove.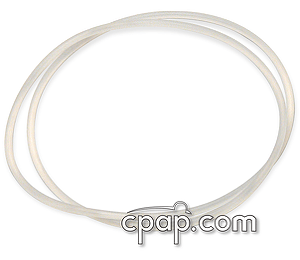 Tub Plate Seal for H4i™ Water Chamber