Home

/

Headgear

/

Philips Respironics
Pediatric Bonnet with 4-Point Headgear and Chinstrap for CPAP Nasal Masks
BY Philips Respironics
Item #302285
---
Item # 302285
Not Currently In Stock
Pediatric Bonnet 4Point Headgear
Overview
The Softcap Headgear is a reusable cap for use with pediatric nasal CPAP masks. The Respironics Bonnet Headgear is designed to fit children up to 2 years of age. The headgear comes with a built-in, nylon chin strap that holds the cap securely in place.
This headgear is best used with child size masks for the:
Child size Contour Nasal CPAP Mask
Youth size Profile Lite Nasal CPAP Mask
Respironics Soft Series Nasal CPAP Mask
Petite size ComfortGel and ComfortGel Blue Nasal CPAP Mask
Extra Small size SomnoPlus Nasal CPAP Mask
Petite size Zest Nasal CPAP Mask
FlexiFit HC406 Petite Nasal CPAP Mask with Headgear
Mirage Micro for Kids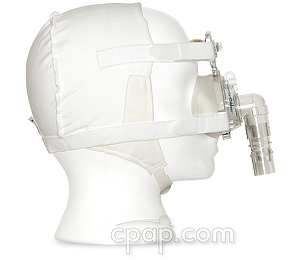 Pediatric Bonnet with 4-Point Headgear a...
---