Take 15% off
your order of $200+ by subscribing!
Join Today!
Home

/

Philips Respironics
Respironics Insulated Hose Cover (For 6 Foot Hose)
BY Philips Respironics
Item #1049270
---
Order ships today if placed by 4PM CST
Respironics Insulated 6ft Hose Cover
Overview
Respironics now has its own hose cover. The insulated tubing is made of very soft fleece material on the outside and a nylon material on the inside. The tubing slides over a 6 foot CPAP hose and fastens with a nylon cord and Velcro.
For anyone using a heated humidifier, the tube insulates the hose from the cooler ambient room air, reducing condensation within the hose.


The fleece material is very soft and provides a comfortable surface to the hose.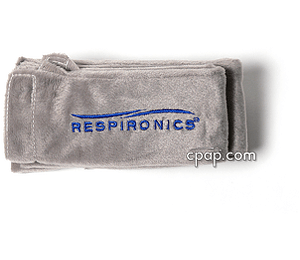 Respironics Insulated Hose Cover (For 6...
---