Home

/

Somnetics
Water Chamber for Transcend Heated Humidifier
BY Somnetics
Item #503080
---
Order ships today if placed by 4PM CST
Product
Overview
Do you replace this item frequently? Join our auto-supply subscription to save time AND money!

The Water Chamber for Transcend Heated Humidifier is the replacement water chamber for the Transcend Heated Humidifier.
Please Note: This product is not compatible with the following machines:
This is the water chamber only and does not include any other items. This water chamber is not compatible with any other humidifier. The Transcend Heated Humidifier may be viewed by CLICKING HERE.
This chamber cannot be opened for cleaning.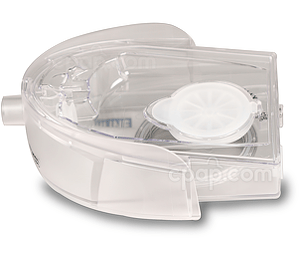 Water Chamber for Transcend Heated Humid...