Home

/

Somnetics
Transcend Multi-Night Battery
BY Somnetics
Item #503023
---
Order ships today if placed by 4PM CST
This product is not currently available for expedited shipping within the continental U.S. Regular ground shipping will be the only options. Other options may be available for non-continental U.S. residents.
This is the lightweight 8-cell battery for the:
*Does not work with the Transcend 365. Consider using the P10 Battery for that device.
The shipping weight of the battery is only 1.5 lbs (1lb 8oz).
The battery can be placed close by while sleeping or use the OPTIONAL Battery Pouch along with the Arm Band or Chest Band to secure the battery.
Approximately 14 Hours of Run Time
The manufacturer tested this battery with the several Transcend series machines and found it could generate approximately 14 hours of run time on a pressure setting of 14. Certain factors like altitude, pressure setting, temperature, machine type, and if you use humidification can all factor into run times. Individual results may vary.
FAA Compliant for In-Flight Use
The Transcend Multi-Night Battery is FAA compliant and can be used in-flight. Take it with you when you next take to the skies, and enjoy using therapy while in-flight.
OPTIONAL Solar Charger
Use the sun to charge the Transcend Battery! With the optional Transcend Solar Charger add the versatility of being able to recharge the battery while on the go – camping or hiking. The Portable Solar Charger also preserves CPAP treatment during extended power outages.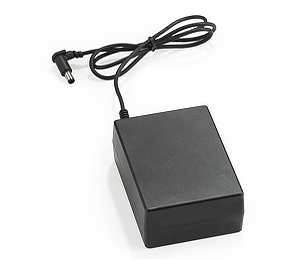 Transcend Multi-Night Battery
---