Home

/

NeilMed
NeilMed NasoGEL Drip Free Spray
BY NeilMed
Item #GSP-ENU-USA
---
Order ships today if placed by 4PM CST
NasoGEL helps to sooth irritated nasal passages, keeping them moisturized and hydrated. The NasoGEL comes in an easy to use water soluble saline gel in spray form and provides prolonged moisture and relief.
Use 1-2 sprays of NasoGEL Drip Free Spray into each nostril every 4 to 6 hours.
This product is an option for CPAP or Oxygen users experiencing nasal passage dryness due to therapy.
Ingredients include:
Sodium Hyaluronate
Aloe Vera
Allontoin
Sodium Chloride
Sodium Bicarbonate
Glycerin
Propylene Glycol
USP Grade Purified Water
As a Preservative: Benzalkonium Chloride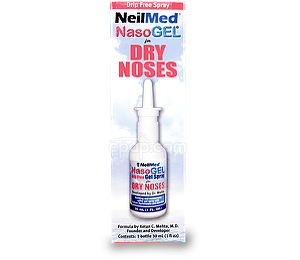 NeilMed NasoGEL Drip Free Spray