Home

/

Philips Respironics
Lithium Ion Battery for SimplyGo Portable Oxygen Concentrator
BY Philips Respironics
Item #1082662
---
Item # 1082662
Not Currently In Stock
Lithium Ion Battery for SimplyGo POC
Overview
This product is not currently available for expedited shipping within the continental U.S. Regular ground shipping will be the only option. Other options may be available for non-continental U.S. residents.
The Lithium Ion Battery for SimplyGo Portable Oxygen Concentrator is a replacement battery for use with the SimplyGo Portable Oxygen Concentrator. The replacement battery can be used if the original battery needs to be replaced, or can be used as a backup battery if using the concentrator away from power longer than a single battery will last. This is a single replacement battery and does not include any other products.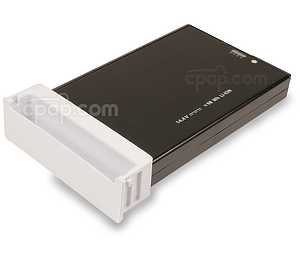 Lithium Ion Battery for SimplyGo Portabl...
---