Enter for a MYSTERY offer
and gain access to all exclusive sales!
Sign Up & Save >
Home

/

Generic
Reusable Black Foam Filters for Tranquility Quest, Tranquility Auto, Tranquility Bi-Level, Tranquility Quest Plus (1 Pack)
---
Order ships today if placed by 4PM CST
This is a replacement reusable foam filter to be used in Respironics machines. A list of compatible machines include:


Tranquility Quest
Tranquility Auto
Tranquility Bi-Level
Tranquility Quest Plus
No image(s) available for the machines using these filters.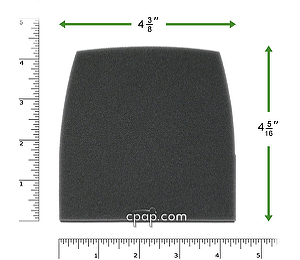 Reusable Black Foam Filters for Tranquil...