Save 20% today
and gain access to all future offers!
Sign Up & Save >
Home

/

Puritan Bennett
ADAM Circuit Angle Adapter
BY Puritan Bennett
Item #CP616369
---
Item # CP616369
Not Currently In Stock
This is the white angle adapter for use only with the ADAM Interface. It deepens the angle of the shell holding the nasal pillows to help fit the pillows against the nostrils and provide a better seal.

The angle adapter is also sold in the Flex Tube assembly elsewhere on our site.

This adapter will not work with the Breeze.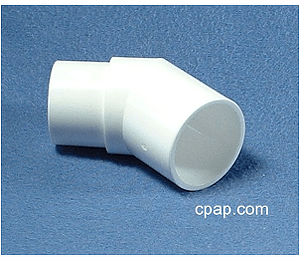 ADAM Circuit Angle Adapter