Home

/

ResMed
Swift™ FX Nano Nasal CPAP Mask Assembly Kit
---
Order ships today if placed by 4PM CST
Need replacement parts & accessories?
Shop Now
Swift FX Nano Nasal CPAP Mask Assembly
Overview
The Swift™ FX Nano Mask Assembly Kit is the replacement mask without headgear for the Swift FX Nano nasal CPAP mask that is simple by design and builds on the success of Swift FX Nasal Pillow.
This is the assembly kit only which includes the short tube and cushion. This product does not include the headgear.
To view the full features of the Swift FX Nano, or if needing to order the mask with headgear, please click here: Swift™ FX Nano. Also available in: Swift FX Nano For Her Nasal CPAP Mask with Headgear.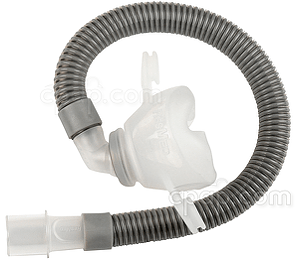 Swift™ FX Nano Nasal CPAP Mask Assembly...
---