Take 15% off
your order of $200+ by subscribing!
Join Today!
Home

/

Somnetics
Transcend 365 miniCPAP Heater Wick 6 Pack
BY Somnetics
Item #503111
---
Order ships today if placed by 4PM CST
Need replacement parts & accessories?
Shop Now
This product is the replacement for the original heater wick included with the Somnetics Transcend 365. The Replacement Heater Wick - 6 pack should be replaced once every month for optimum performance. When it's time, you'll notice an alert on the LCD screen.
The Heater Wick is used to help vaporize the water in the humidifier reservoir, creating the humidity used by the Transcend 365 as a part of regular CPAP therapy. The Heater Wick is uniquely designed for the Transcend 365 and cannot be used with any other machine.
This product contains 6 replacement Heater Wicks, and does not contain the cartridge cover. For a replacement cartridge cover you will need to purchase this product: Transcend 365 Heater Wick with Cartridge Cover (1 pack).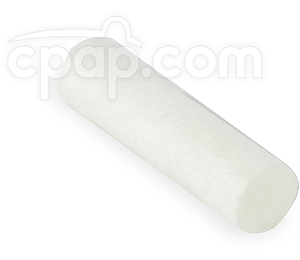 Transcend 365 miniCPAP Heater Wick 6 Pac...
---