Home

/

Fisher & Paykel
Zest Nasal CPAP Mask Assembly Kit
BY Fisher & Paykel
Item #400HC543
---
Order ships today if placed by 4PM CST
Need replacement parts & accessories?
Shop Now
Product
Overview
Refresh your mask without having to purchase the complete mask with a Mask Assembly Kit. This is the Zest Nasal CPAP Mask Assembly Kit.
The Zest Nasal CPAP Mask Assembly Kit offers the "Fit and Forget" technology by Fisher & Paykel. The Assembly Kit is available in three sizes, select size at the time of purchase.
The headgear is not included with the product but it can easily be added on the "Customize & Buy" screen by selecting Headgear for the Zest & Zest Q Nasal CPAP Mask
To read more about the features of the Zest visit the Zest Nasal CPAP Mask with Headgear.
PLEASE NOTE: This package DOES NOT include the headgear.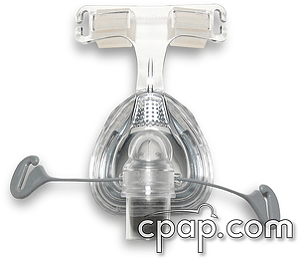 Zest Nasal CPAP Mask Assembly Kit
---