Looking for a new machine? The Curasa is a lightweight CPAP or APAP machine that's perfect for travel or every day use. We'd like to take a moment now to highlight the 5 reasons why we recommend this machine.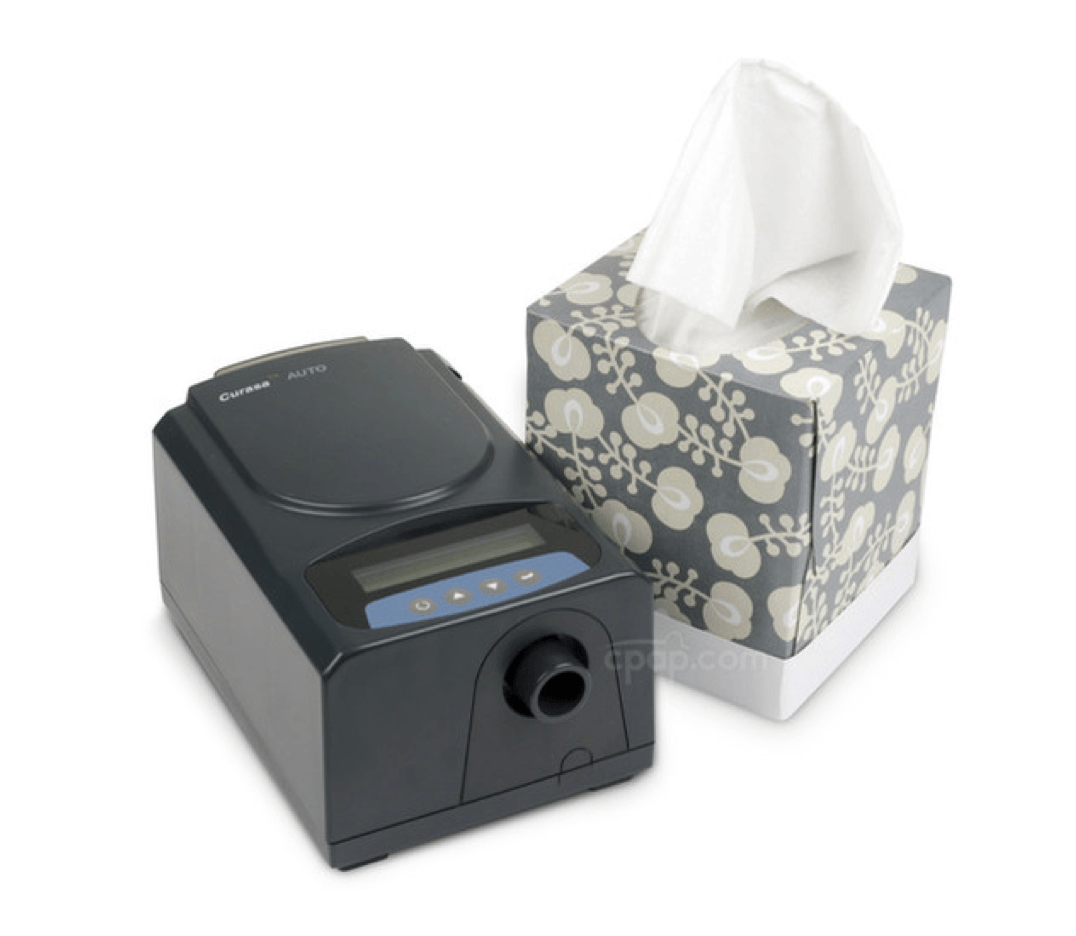 1) Curative Medical – the manufacturer- has a strong quality control system.
Curative Medical has been producing medical devices and technologies since 1998. Their research and development team has a strong background in clinical application, biomedical, engineering, and other fields that lead them towards innovation. Curative also adheres to a Class III ISO/GMP quality control system regulated by the Food and Drug Administration (FDA) and European Commission (EC).
Their high quality standards are reflected throughout their business activities and in their products. For instance, the Curasa line of CPAP and APAP machines is proof of how Curative's quality control system translates into product design that exceeds customer expectations.
2) Other CPAP users are impressed!
The Curasa launched on October 2014 and has received the following reviews by fellow CPAP users:
Wow! I sleep again!
"My wife was looking at all kinds of alternate sleeping arrangements, mostly with us not sleeping together… Now she raves about finally regaining her required hours of sleep with NO snoring or other noises. Thank you [Curasa]!"
– Charles, NJ
Great value for the price.
"Surprised by how quiet it is. Smaller than my expensive main [CPAP] machine, and quieter too with more features."
Michael C, WA
Travel CPAP
"I like the lightweight feel and style. Very easy to use and comes with a nice travel case."
Gary, TX
A lot of nice features for the price
"The EUT is a life changer because I'd never had it before and I don't feel like it's as much of a struggle to breathe out, as I have asthma that flares up occasionally in the winter. I put it on a 2 (it goes 1-3 levels) and I feel like breathing out is as natural as not being asleep.
All in all for the price, you can't beat it. It has a lot of things going for it that are usually only included in higher priced machines."
Terri, TX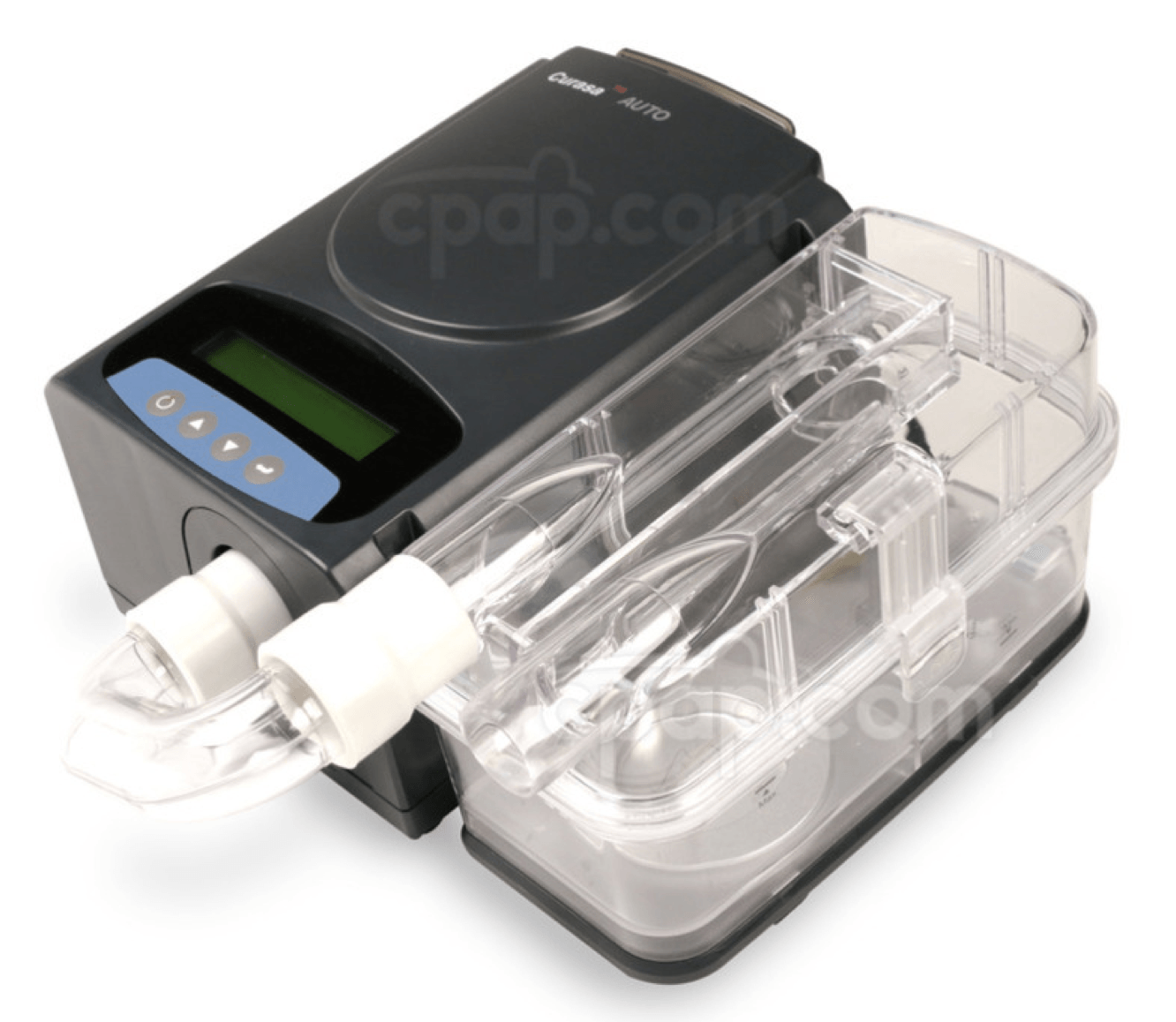 3) It's the most affordable machine + humidifier option at CPAP.com.
Nasal passages often dry out with CPAP therapy. This may lead to swelling, sneezing, excess mucous, and bleeding. Fortunately, a humidifier can help reduce irritation by adding moisture to the airstream.
You can add a unique integrated heated humidifier to your Curasa to help increase comfort. Even when putting these together, the machine and humidifier will use a small portion of your bedside table and budget! It's the most affordable machine and humidifier combo at CPAP.com!
4) It's nice to see how you're doing with your sleep therapy thanks to its data recording.
Keep track of your sleep and get first hand access to key compliance data. The Curasa uses an SD card to store usage data of up to 365 nights of sleep. You can transfer this data to your computer using the AutoManager software.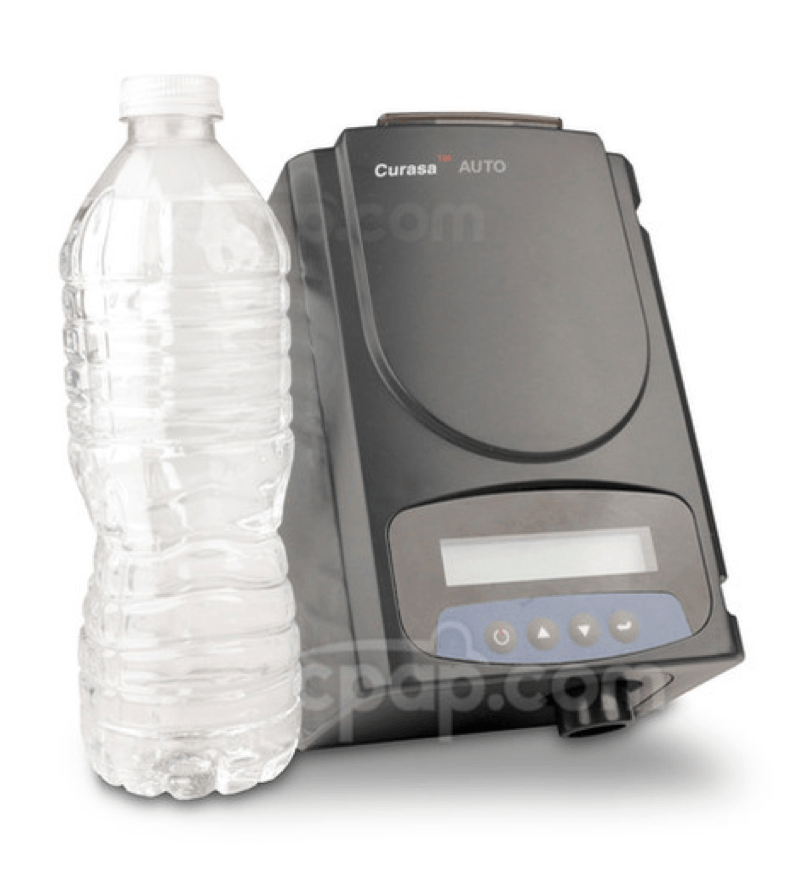 5) Choosing between an APAP or a CPAP?
Go for the APAP! The big difference here is that the Curasa Auto offers pressure adjustments on a breath by breath basis. This will help you breathe more naturally, making it easier for you to fall asleep. Plus, with the APAP you get advanced data recording, giving you access to even more information!
For more information on Sleep Apnea and treatment options with PAP therapy, please see our comprehensive resource on CPAP machines. There you'll find information on Sleep Apnea and how CPAP devices are being used to treat it.
We're here to help and answer any questions you may have. Please contact our CPAP experts at 1.800.356.5221 or chat online. Want to take a closer look? View the Curasa video.