CPAP.com has been buzzing lately, both with busy employees and the chatter that accompanies not just one – but two machine launches.
Interestingly enough, the two manufacturers offering these devices, APEX and ResMed, have a bit of history…
Remember the Zzz-PAP?
If you've shopped CPAP.com in the last couple of years you may recall the Zzz-PAP. This tiny machine was not only reliable, but also remarkably inexpensive, retailing at just under $200. CPAP.com is an out of network provider, and as you can imagine, this affordable machine was a mover and (literally) a life saver for those without insurance. Much to our sadness, we had to stop carrying the machine in the summer of 2013 after ResMed brought a suit against the company for patent infringement.
The New XT Machine Line

Recently the courts ruled that APEX Medical, (the manufacturers but not the distributors of the Zzz-PAP's machines of old) may again sell a small CPAP and humidifier in the U.S. market. Now distributing direct, APEX returns to CPAP.com this week with their XT line. These machines are an exciting addition not just because of their value price tag but also because they are remarkably small and light. Our favorite part? The power supply cord doesn't have one of those bulky, heavy "bricks".
ResMed Brings the Bells and Whistles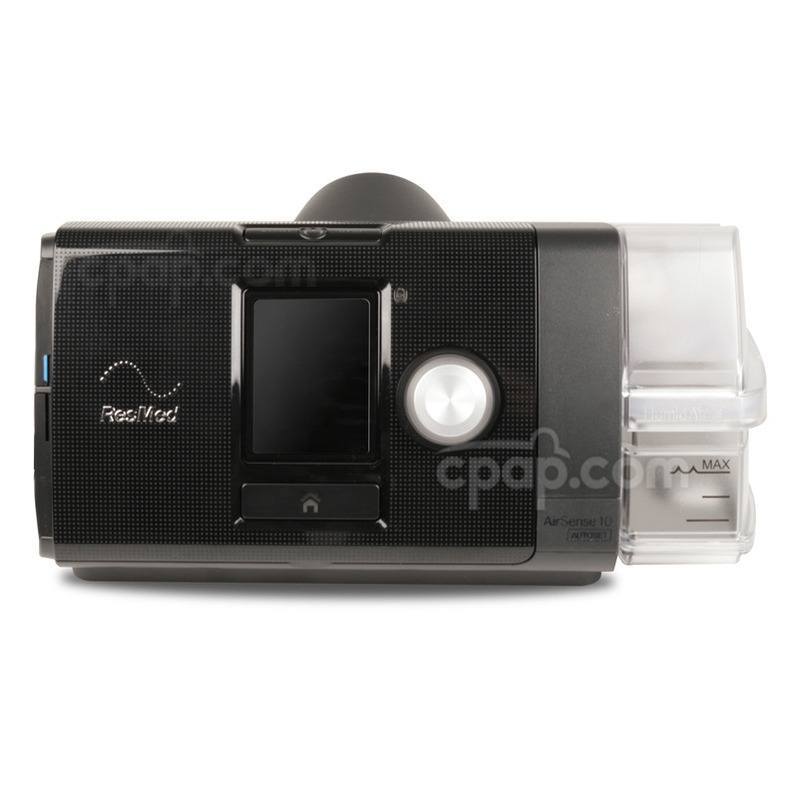 On the opposite end of the spectrum there is ResMed, who is recognized as the premium mask brand in the industry and has been in a battle for internet's favorite Auto CPAP for several years. On Monday they introduced their latest line of machines, the AirSense 10. For a pretty penny, you can get an AirSense loaded with technology. No joke – the machine can even tell when your mask is on! Amongst the line, ResMed offers a For Her Auto" machine which utilizes an algorithm specifically tailored to female users' breathing patterns. The machine has an internal modem which, when left in its default setting, will send the user's sleep data back to ResMed. (Note: CPAP.com ships these machines with the "do not send data" default setting and provides instructions on turning it on and back off.)
For more information about CPAP machines and how they can help you on your journey to overcoming Sleep Apnea, we've created the following comprehensive guide to CPAP machines. It will help you make sense of some of the options and features and help provide information that you may find helpful as you pick out your next machine.
What Do You Think?
We are always excited to get new machines in, and love to see what CPAP users think. What are your thoughts on the new offerings?