CPAP.com's Andrea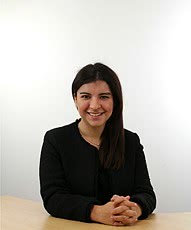 Name: Andrea
Bio:
I am an UX Designer, always ready to create user-driven designs and experiences. Creativity and innovation are my everyday motto! I can't see myself doing anything different than design, except for playing tennis (my childhood dream). I attended Miami University in Oxford, OH and have lived in more than 6 cities and 3 different countries in the past few years, I am all about traveling and adventure!
My goal is to enhance cpap.com customers experience by making it easy for them to find what they need for their sleep apnea in our website.
"There are three responses to a piece of design – yes, no, and WOW! Wow is the one to aim for." Milton Glaser.