Take 15% off
your order of $200+ by subscribing!
Join Today!
Home

/

Humidifier Parts
Humidifier Parts
CPAP humidifier parts include replacement items like humidifier chambers, lids, and seals. If a part breaks, you don't have to replace the entire humidifier. Browse our selection to see if we have the part you need to save the cost of replacement.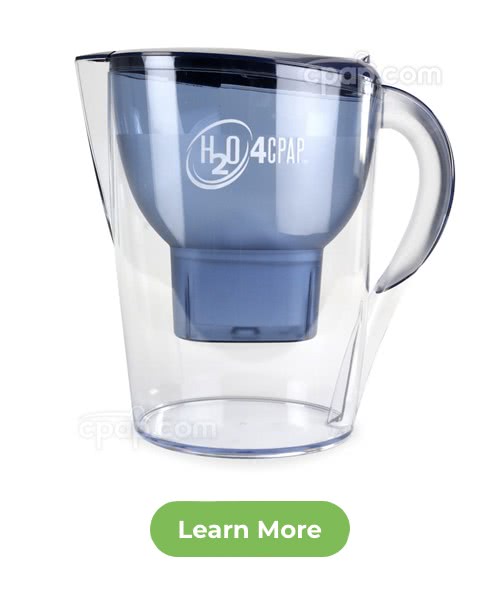 H20 4 CPAP Water Filter
Create your own distilled water to save time and money.
Shop Now
View all of our Humidifier & Chamber product parts
From entire heated humidification systems to replacement gaskets for a specific chamber, we've got what you need.
The ResMed P30i Mask
Have the freedom of movement with this minimal, low-contact nasal pillow mask.
Shop Now
Simply shop and save. No code necessary.
Shop Now
The Lumin Bullet
The latest tech in CPAP hose sanitization.
Learn More
Common Questions
What parts of my humidifier should I replace? How should I clean my humidifier parts? We've answered a few of the most common questions surrounding CPAP humidifier parts below.
What CPAP Humidifier Parts are Available?
If the manufacturer offers the individual part of a humidifier, chances are we carry it or can get it. We stock chambers, gaskets, and many other unique parts of most humidifiers.
How Often Should I Replace My Humidifier Parts?
Your humidifier chamber should be replaced every 6 to 12 months, or sooner if there is heavy build-up or discoloration that can't be cleaned. Other humidifier parts, like gaskets and seals, should be replace if they become worn or damaged, or sooner if they appear discolored.