Home

/

CPAP Machine Parts
CPAP Machine Parts
We have a huge selection of CPAP machine parts for almost every machine. Don't know what you need? Use the replacement part finder to find the parts you're looking for.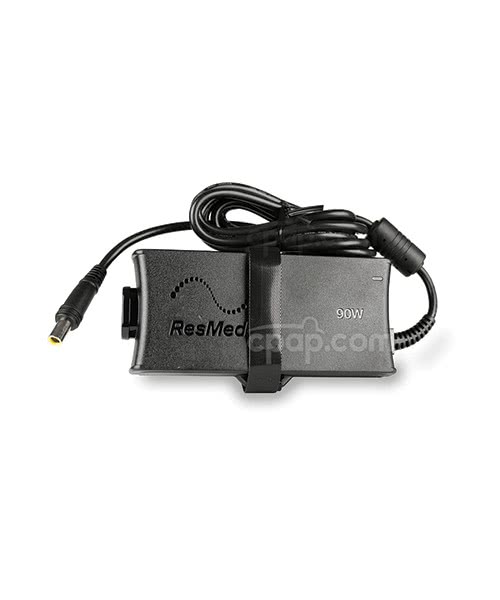 90 Watt ResMed Power Supply
Compatible with the AirSense, AirStart and AirCurve machines.
Learn More
View all of our CPAP machine replacement parts
We stock a wide array of replacement items for every machine we stock, from power cords to hose elbows.
Simply shop and save. No code necessary.
Shop Now
The Lumin Bullet
The latest tech in CPAP hose sanitization.
Learn More
Common Questions
Which parts are available for your CPAP machine, and how often should they be replaced? We answered this along with some other common questions about machine parts below.
Where Can I Find Parts for My Machine?
CPAP replacement parts are typically bought online, as the selection available online is typically better than the selection of CPAP parts in a local store. Many parts range in price from $100 or less all the way down to only a couple of dollars. CPAP.com has one of the largest selections anywhere in the world and has all the parts your machine needs. From replacement power supplies, power cords, to replacement outer panels, CPAP.com has the CPAP parts you're looking for.
In addition, we also have our part finder available to help you narrow down your search based on your machine.
What Types of Power Cords are Available?
Machines vary in their need for power. Some have a simple cord that connects the CPAP to an AC outlet. Others have a unique plug configuration that requires a specific power supply and cord. Having a spare power supply or cord on hand in case the original fails or gets lost is always a great idea, and can also help while traveling in that the original can be left plugged in by the bed while the spare gets packed.
A DC power cord is used to plug a CPAP into a cigarette lighter socket commonly found in a car or a boat and allows you to run your CPAP machine off of DC power. The DC power cord can also connect the machine to some batteries. The battery would need to have a female DC adapter (that looks like the cigarette lighter in your car) in order for this to work.