Home

/

Power Solutions
CPAP Power Solutions
When you travel for business or pleasure, take your therapy with you, and ensure you're rested and ready to enjoy your adventure! CPAP batteries make it possible to enjoy quality sleep, even when off the grid.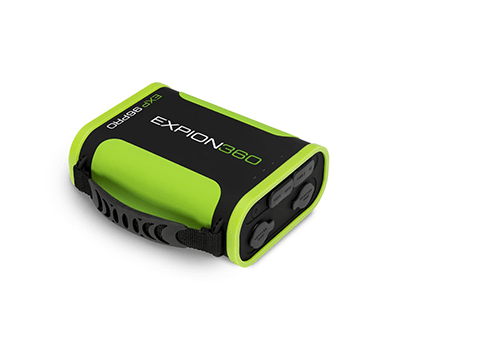 Stay Prepared
Don't lose sleep over lost power. Get a backup battery for emergencies and for travel!
Shop Backup Batteries >
View all of our CPAP machine power solutions
From backup batteries for CPAP machines to DC cables and replacement power supplies, chances are we have just what you need to power your CPAP machine in almost any situation.
Never Lose Sleep Again
Stayed charged throughout the night and get the sleep you need with a CPAP battery.
Shop Batteries >
Shop everyday savings. No code required.
Shop Now
Never Lose Sleep Again
Stayed charged through the night with a CPAP battery.
Shop Batteries >
Common Questions
What are CPAP Batteries, and how long do they last? Why do you need a battery for your CPAP? We've covered these and other common questions below.
What are CPAP Batteries?
As society becomes more mobile and travel becomes more frequent, taking your CPAP machine with you when you're on the go is becoming a necessity. That's why batteries and other power solutions are now so popular in the CPAP world today. The most important thing to take away from this introduction to CPAP batteries is this: not all batteries will work for all machines. The type of battery you need often times is dictated by the type of machine you have. Start browsing the different types of batteries we have by using the linked page as a resource.
What are Lithium Ion CPAP Batteries?
A lithium-Ion battery is the newest type of rechargeable battery to come on the market in recent years and has the ability to provide a lot of power in a small and portable size. These days, you can find lithium-ion batteries almost anywhere: cell phones, drones, computers, and especially CPAP machines. Most CPAP machines don't have a built-in battery system that can power the machine when the power goes out, or when traveling or camping. Due to their size and cost, batteries are typically sold as accessories to CPAP machines, and not actually sold with the CPAP machine itself.
How Long will a CPAP Battery Last?
CPAP batteries vary widely in the amount of time they last on a single charge. Some batteries will only work with your machine by using an inverter. Inverters draw power from the battery as well as the machine, so run times will be significantly less when using an inverter as opposed to using the battery to only power the machine.
Battery run times will also be affected by the CPAP machine pressure settings. A higher pressure setting ultimately means reduced battery run times. Some batteries can last between one and two nights, or longer depending on a lot of factors including if you need a higher pressure, or if you use humidification. There is a third factor that can impact the run times of your battery: altitude. If you're traveling to a higher elevation, the air is thin and so to get the air to the required pressure, the machine needs to work harder. This can also be a drain on the battery. To ensure you have enough power, it may help to have a second battery.